Hi everyone, ASHNI will have a stall at the Handmade Hong Kong Fair in Discovery Bay Plaza on Sunday the 12th May.
I've been busy making lots of new products for 2013, including eco friendly sandwich wraps, chalk mats, dog beds and teepee tents as well as my long proven range of picnic mats, beach bags, bean bags, lunch bags, swimming bags and more. Look for the ASHNI Pink Marquee.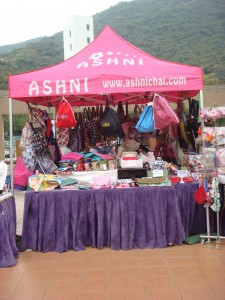 If you can't make it to the Fair then please browse my website www.ashnichai.com for convenient online shopping and delivery to your door!