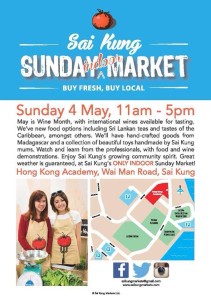 Hi everyone, ASHNI will have a stall at the Sai Kung Sunday Market on the 4th May.
The market is held at the Hong Kong Academy, Wai Man Road, Sai Kung, from 12:00 to 6:00pm.
If you can't make it to the Fair then please browse my website www.ashnichai.com for convenient online shopping and delivery to your door!